NEXT SCREENING
BLONDE REDHEAD MEETS GAINSBOURG
"SPRING & BY SUMMER FALL"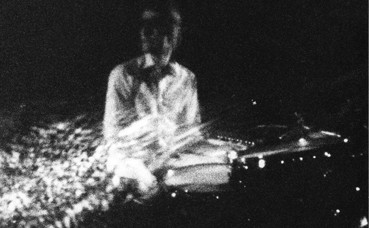 still image from the pinhole movie "Blonde redhead meets gainsbourg" - Simone Pace drummer.
Screenings
Cinema Venster 2 Thu 28 Jan 16:30
Cinema Venster 2 Mon 01 Feb 20:15

Unrecognisable and at some distance, the musicians of Blonde Redhead play in an enormous black void that is only filled by the music.

For American rock trio Blonde Redhead, film maker and photographer Jérôme Schlomoff used a pinhole camera to make a music video of "Spring & by Summer Fall", combining outdoor shots with concept images of the 'Blonde Redhead Meets Gainsbourg' tour (October 2008, Paris).
more info
http://www.filmfestivalrotterdam.com/en/films/blonde-redhead-meets-gainsbourg-spring-by-summer-fall/